March 18 2021
hello

 

👋
Big news, guys... We joined TikTok! Haha we know, we're a bit late to jump on the bandwagon but we couldn't take the FOMO any longer. If you haven't already, give us a follow @splendr.brands. We've been having too much fun making content and will be uploading a lot more about business tips, skincare and makeup tingz. But wowww, TikTok is just a whole new world. We get the hype now! Libby may or may not have been glued to the phone for hours jotting down pasta recipes and makeup hacks... We're curious - do you guys use TikTok and how obsessed are you from a scale of zero to feta cheese pasta trend? 😂

In other news, we're having a sale!!! It's time to....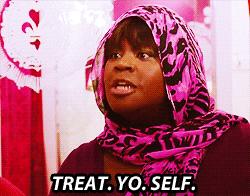 If you don't know, now you do! Everything on our website is 20% off. Yes, EVERYTHING. All you need to do is apply a discount code "YAY20" when you checkout your goodies. Ooh and you also get a FREE mini OFRA Cosmetics highlighter in their best-selling shade "Rodeo Drive" when you spend over $50. Yay for freebies! The sale ends on Sunday by the way.
We do hope the information about the products that we share in these blogs have been helpful in your decision making when shopping our range! Let us know which products you guys are going to try next, we'd love to know!
our latest obsession
This one's a goodie! Libby has recently tried out a new serum and believes that it may have changed her life. Okay, that's a little dramatic, but it has honestly done wonders to her skin! She picked it up in hopes that it could be the product that helps with her acne and redness (with low expectations as she's tried so many and not really any have worked) and was SHOOK to the core when she saw actual results!
Cannabella's Clarify Serum - literally magic in a bottle. This product contains so many delicious and nourishing ingredients. All natural as well! First of all, the star of the show - Hemp Seed Oil (the key ingredient in each of Cannabella's products). Hemp Seed Oil is jam packed full of linoleic acid, GLA, polyunsaturated lips, antioxidants, vitamins E & A, essential minerals and a 3:1 ratio of omega 6-3 fatty acids! The abundance of fatty acids in this ingredient ensures the skin is nourished and protected from inflammation and aging.
It also features:
- Squalane, a substance which is produced by our bodies. This oil is extremely light, fast-absorbing and full of anti-aging and oil-balancing properties to leave skin super hydrated and soothed.
- Watermelon Seed Oil, which contains high amounts of unsaturated fatty acids, minerals and vitamins A, B and E that help to clarify and detoxify the skin whilst restoring skin elasticity.
Other ingredients included are Rosehip, Jojoba, Argan Oil, Vitamin E and Chlorophyll, which are all such lush ingredients as well. We will point out though that it does contain a small amount of essential oils, so sensitive skin peeps may not agree with these products as much as other skin types!
Libs has been using this for almost two weeks now and loves how it applies on the skin. The consistency is just like an oil but when you apply it on your face, it does not feel greasy or uncomfortable at all. You don't look like a super glazed donut because the oil is lightweight and absorbs relatively quickly into the skin. It feels super soothing like you're in a spa getting a facial done - so relaxing! She'll slap a thicker moisturiser on top to seal all of the serum's goodness in and then the next morning.... SUPPPLE, SMOOTH, HYDRATED SKIN! The biggest difference that Libs has noticed in her skin since using this product is the massive reduction in inflammation and redness that comes with her acne. Although the acne scarring won't budge (that's a more deeper issue), her skin texture has improved so much. This is MUST TRY for acne and hyperpigmentation sufferers!
have you tried this?
Sunshine in a tube is what this guy really is - Vitamin C Glow Mask by Hanskin.
Although there is clay included in this product, it isn't like any other clay mask. It actually has a creamy-gel like texture so applies only very smoothly like a moisturiser but dries down completely like a clay mask. You know, that super skin tightening feeling where you can't smile or laugh without cracking the mask on your face as it flakes off?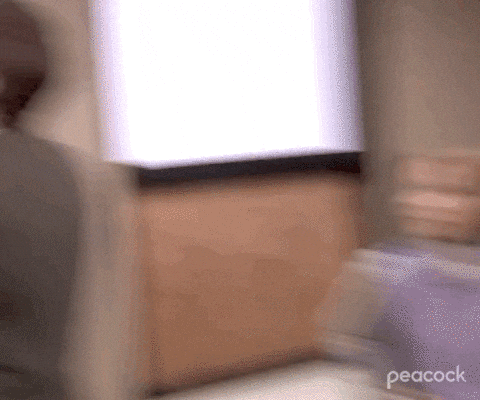 Yep, this one DOESN'T do that! The detoxifying clays (Kaolin and Bentonite) plus one of our fave ingredients ever, Vitamin C, work together to minimise the look of pores, absorb excess oil, reduce dark spots and give the skin an overall brighter glow. The secret to the non-skin tightening situation is the addition of Sodium Hyaluronate, which ensures that the skin is supple and hydrated during and after masking!
fun fact moment
We LOVE learning - it's honestly the best thing about having our own little biz. The constant learning motivates us to do what we do everyday. This little segment is for you to (hopefully) also learn something - whether it is about us personally (yep there's more to us than just two chicks who wear makeup) or something that we've learnt and think is worth sharing!
Did you know that blue light is literally everywhere?!
Wait, let's backtrack - what is blue light? It's a colour in the visible light spectrum that falls within the 400-500 nm range, a very short wavelength that makes blue light strong enough to penetrate the retina and cause damage to your eyes. No not the eyes!!! 
Blue light's main source is sunlight so it is strongest when outdoors in daylight, but there are actually man-made sources of blue light such as LED lights and electronic screens. So yes, our phones and TV's are basically artificial suns 🙃 And guess what? They basically rob us of our beauty sleep at night, especially when we're late night Netflix binging or scrolling through insta in bed in the dark.
This is because blue light is meant to make you feel awake and alert, so being exposed to blue light at night (when we're supposed to be winding down for a good 8 hours of sleep), is signalling to our brains that it's still daytime hence keeping you awake. Not ideal!
What can we do to stop blue light from ruining our lives? Get as much natural blue light as you can! Go for a walk or workout outside during the day. TRY to reduce screen time at night. You may find that you'll wake up feeling more refreshed! Use skincare with ingredients that protect our skin from blue light. You'll usually find these in sunscreens (which we should be wearing everyday anyway)!
Thank you thank you thank you if you've made it this far! We appreciate you and hope this made you smile today. We would also appreciate you more if you would be kind enough to share your thoughts on this blog and/or our brand by posting a comment below. Or if you've tried any of the products from our store, we'd love if you could share your experience by leaving a review on our website!

Until next time,