February 18 2021

hello 

👋
Beautiful people, how are we all?! Let's firstly address the elephant in the room - Melbs, we went through our third lockdown.. We genuinely hope that everyone held up okay, especially our local restaurants and florists who would have copped it real hard during the V-day weekend. And of course, the poor brides and grooms who have had to cancel or postpone their weddings on such short notice. We can't even begin to imagine how difficult that would've been!
But anyhow, IT'S OVER NOW! Let's only hope it gets better from here, hey?

In our last blog we mentioned that Libs was getting married, and married she is indeed now! How LUCKY was she to have a beautiful wedding just ONE week before our third lockdown began. Holy sh*t!! It was a day full of butterflies in stomachs and laughter and love. Este made the perfect bridesmaid, ensuring we were on schedule the whole day (honestly did not expect anything else from her).
Where's the honeymoon you ask? Well, in light of everything that's going on at the moment, there won't be one! Yeah that's a real bummer.. But instead, Libs and her new hubby have bought a new puppy!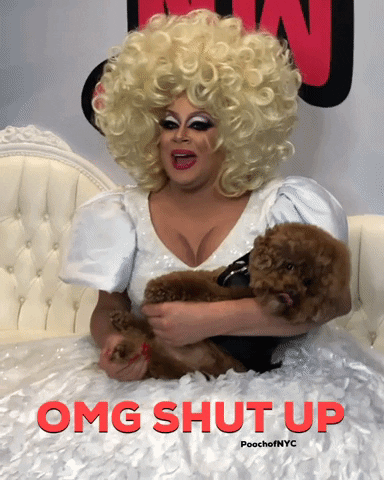 Yep, the little fella's name is Marlo and he's a 9-week old Pembroke Welsh Corgi. I mean, who needs a honeymoon when you have a corgi in your life, true? We've also officially deemed him our splendr mascot / office doggo.
our latest obsessions
Okay, not to sound super dramatic but Libs actually cannot live without Hanskin's Vitamin C Glow Serum - it's changed her life! If anyone knows Libby, she has normal and acne-prone skin. Her biggest skin concerns are acne (esp hormonal), acne scarring and pigmentation. All she wants is clear, plump and radiant skin - is that too much to ask?! Thank the heavens she came across this product because it has made HUGE difference to her skin. Acne scarring has noticeably reduced, not to mention actual formation of acne! Her overall complexion has also become brighter. It makes sense, this product contains all the ingredients to treat these skin concerns -  Ascorbic Acid (the purest form of Vitamin C), as well as Vitamin B3 and Niacinamide! It's best applied after cleansing/toning, then layer with moisturiser and SPF on top for ultimate protection of your skin barrier!
Brace yourselves for this product! Herbal Dynamics' Revitage Replenishing Squalane & Argan Oil Serum has been apart of Este's daily skincare routine since the first time she tried it! It definitely is more of an oil-textured product rather than a serum, although it is not a heavy oil. Super lightweight which makes it easy to absorb into the skin and perfect for layering with the rest of your skincare products. This baby is 100% organic and packed full of nourishing vitamins, minerals and essential fatty acids with key ingredients Grapeseed, Myrrh, Argan and Avocado Oil to leave your skin plump, hydrated and looking younger! Squalane also adds the extra benefit of enhancing a soft and supple complexion, and balancing the skin's natural oils. Este sometimes likes to mix a few drops of this magical oil into her favourite moisturiser before application. You can watch her first impression and full review on this product here.
have you tried this?
You ever wonder why people are so obsessed with OFRA Cosmetics' Highlighters compared to others? It's simple - the quality of their powdered products are out of this world, all thanks to a thing called liquid-to-bake technology. This unique method of formulating allows the luminosity of the pearls in the formula to provide an unparalleled pigment payoff and showstopping sheen. You know the OG blinding highlighters that leave your skin absolutely beaming? Yep, this product does exactly that! The best part is that this formula is totally buildable, so you can still achieve a subtle glow with less product but also be as extra as you want by packing it on! Our favourite highlighter shade has to be Rodeo Drive - a universal sun-kissed champagne.
fun fact moment
We LOVE learning - it's honestly the best thing about having our own little biz. The constant learning motivates us to do what we do everyday. This little segment is for you to (hopefully) also learn something - whether it is about us personally (yep there's more to us than just two chicks who wear makeup) or something that we've learnt and think is worth sharing!
Today's fun fact - Hanskin were the ones who created and popularised the very first BB cream in the early 2000's. Jeez, who remembers BB creams?! They were all the rave back then before under-eye concealer was even a thing.
Hanskin are a true OG Korean beauty brand. They have actually merged with a biotech and pharmaceutical company called Celltrion, who specialise in R&D in their own inhouse lab in both medicines and cosmetics. This worked in Hanskin's favour because they could trust that their products would focus on ingredients that really penetrate into the skin and work at a high efficacy. If there's one brand that you had to try from our online store and trust that it works, it's gotta be Hanskin! We've tried some of their products before and can confirm they are top notch, especially for their price tag!

 
Thank you thank you thank you if you've made it this far! We appreciate you and hope this made you smile today. Until next time,