March 04 2021
hello 

👋
Welcome back to yet another blog friends! And welcome to Autumn, personally Libby's fave season of the year woohoo! A change in season has definitely reflected in a change in us and our lifestyle. As mentioned in last week's blog, Libby is officially now a dog mum and the pup has been keeping us busy - you could say he's officially now our office dog! Hopefully we can train him soon to go fetch us our coffees.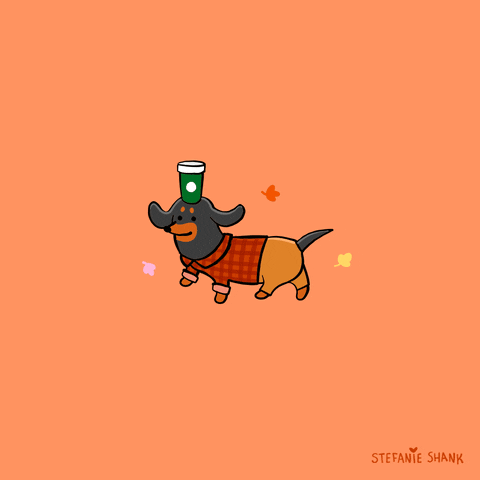 If you follow us on IG, you would most likely know by now that we're officially a sponsor of MCCC! (Members of the Chinese-Australian Cultural Community) from Monash University! 🎊 If you don't know who these legends are, the MCCC committee contributes to the student life on campus by wholly supporting the Asian-Australian student through cultural experiences, charity work or personal development events. Being graduates of Monash Uni, we couldn't be more proud to partner with and support these guys!

Heading into the the colder months of the year, we're also reviewing our skincare routine and swapping out some of our lightweight summer favourites for products that are a bit more heavy-duty in terms of moisture and nourishment!

our latest obsessions
Pleasantly suprised is how we would best describe our first experience with this product. Lou Lou Lips Lipsticks - probably one of the most underrated lippies out there! Not only is it Aussie-made and owned, but the insane quality of these lippies for the price point is SO GOOD. I mean, $24 for a lippie - how could you complain?! We've tried a few shades of both the Alias (Matte) and Goddess (Satin) ranges and cannot live without them now, firstly because most of the shades are super wearable for everyday and secondly, because they feel so damn comfortable! Even the matte formulas feel like a lip balm on but still give a beautiful matte finish, which we think is pretty rare to find, right?!   
Libs wearing the Goddess Satin Lipstick in shade "Dea Dia" and Este wearing the Alias Matte Lipstick in shade "Robert".

Hanskin's Pore Cleansing Balm. This magical stuff takes EVERYTHING off! It's perfect to use for a double cleanse routine or even on its own for a gentle cleanse in the morning to wipe away any grime on the skin from the night before. This product does all the hard work by getting deep into the pores and cleansing them out whilst exfoliating dead skin cells off using the hero ingredient - chemical exfoliants. There are three types of Pore Cleansing Balm (AHA, BHA, PHA) that each target specific skin types/concerns. Each once also contains a blend of nourishing oils to soften and maintain skin health and hydration. If you're a fan of double cleansing, you have to try this product at least once!
have you tried this?
Meet one of our best sellers - Herbal Dynamics Beauty's Vitamin K Contouring Eye Cream. This baby has been very high in demand since we started stocking her on our website but we don't blame her - her ingredient list is just chef's kiss! What makes her extra special is her key ingredient - Vitamin K.

What's so good about Vitamin K?
It plays a paramount role in bone health and skin/wound healing! Vitamin K is a fat-soluble vitamin that makes proteins for healthy bones and normal blood clotting. It supports the skin's barrier by strengthening it. It also is a star ingredient for enriching skin elasticity, thus reducing the appearance of fine line and wrinkles, as well as reducing the dark complexion under your skin.

This eye cream also contains other important ingredients that you would definitely want to be in an eye cream. Aloe Vera soothes and hydrates the skin. Green tea and ginko biloba give an antioxidant boost so that the skin is less prone to premature aging and remains youthful for longer. And hyaluronic acid, of course, which gives immense hydration resulting in plumper looking skin.

Honestly, if this product didn't come in a tiny jar, we would be slapping it all over our face, not just our under eyes! Libby's already gone through one of these and found that it was super nourishing and hydrating for the eye area and comes very close to some other bougee eye creams she's tried before. Watch her full review on the product here.

Ooh also - it's on sale at the moment! Perfect chance to get your hands on this and try it out!
fun fact moment
We LOVE learning - it's honestly the best thing about having our own little biz. The constant learning motivates us to do what we do everyday. This little segment is for you to (hopefully) also learn something - whether it is about us personally (yep there's more to us than just two chicks who wear makeup) or something that we've learnt and think is worth sharing!

Did you know... Vitamin C and SPF work more powerfully together than as stand alone ingredients?
Yepppppp if you've been slapping on SPF without Vitamin C also somewhere in your routine, you may want to think about doing it starting... NOW. These two ingredients are totes couple goals. Here's why:

Vitamin C, a potent antioxidant, helps fight off free radicals formed by UV radiation (UVA rays = damage collagen, elastin, and other dermal structures = 😭. UVB rays = skin burning and skin cancer = also 😭).
Sunscreen - I mean, c'mon if you're not wearing broad spectrum sunscreen everyday or don't know what it does.. Please, do your research! In simple terms, it reduces your overall UV exposure = lower risk of getting burnt and getting skin cancer.

Two very powerful ingredients in the skincare industry right now. Sure, when used alone they are superb at what they do, but when paired together, they go next level and MAXIMISE protection against phototoxic damage. You're essentially multiplying on all the protective goodness!

Everyone living in Australia: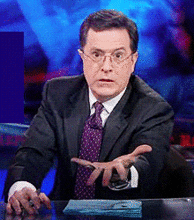 If you're not doing it already, please do! Your future self with baby-bum, plump, wrinkle-free and youthful skin will thank us later 😉
Before you ask - no, we unfortunately do not sell any sunscreens on our website currently. Sunscreens are classified as therapeutic goods and are therefore regulated by the TGA which makes it a lot more difficult to develop, produce and stock than your regular cosmetic product. There are a lot more hurdles to jump over to have a sunscreen readily available in a store as there are strict regulations and guidelines to follow. BUT we are working on it, and hopefully we can make our SPF range available to you guys sooner than later!
We do stock Vitamin C products, though! Here are our top picks:
Thank you thank you thank you if you've made it this far! We appreciate you and hope this made you smile today. We would also appreciate you more if you would be kind enough to share your thoughts on this blog and/or our brand by posting a comment below. Or if you've tried any of the products from our store, we'd love if you could share your experience by leaving a review on our website!

Until next time,