Splendrous Moments: Post-launch Feels
If you recall from Vol. 1, (if you haven't read it, what are you doing? Go read Vol. 1), we have created our series, Splendrous Moments, to bring you all along for the ride as we take on a monstrous yet fulfilling project called - a business, more specifically - splendr brands. 

BEING NERVOUS ISN'T BAD, IT JUST MEANS SOMETHING IMPORTANT IS HAPPENING - MICHAEL JORDAN

July 6th 2020 - the timer was set to launch our website at 12pm on the dot. 
At 8:30am, we're gathered at the office, sweating already like no tomorrow and our eyebrows only half done. Even though everything is ready to go, we nervously and frantically do last minute touch ups, fixing the font size on the website, re-arranging stock, folding boxes, practicing our signatures  - "Oh crap! Our face has been baking for 2 hours", quickly run and finish up our makeup.

11:50am
Este - "LIBBBBYYYYYY!! 10 MINUTES TO GO!"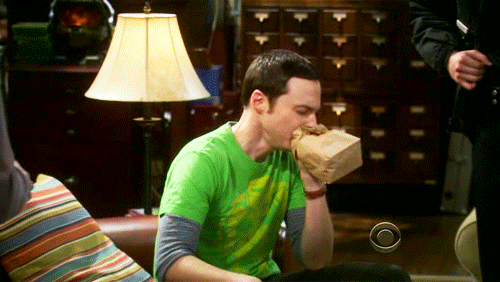 The both of us get the insane butterfly feeling in our stomachs. We eat away our anxiousness with Original Doritos and Baba Ganoush.
11:58am 
Libby - *faints* 
Jokes, Libby - *starts getting all Instagram posts ready* 
12:00pm 
Zeke (for those who don't know, this is Este's hubby) - hits live and the both of us are screaming, super dramatically, as if we had just won the lottery.
We're receiving notifications left, right and centre, and the number of people on our website continues to increase. We still can't fathom that this is happening and then- BAM! Our first order!!! And then another, and another..

LET'S EMBRACE AND HAVE FAITH IN THE PROCESS

We surprisingly experienced a huge high in the first week, but as we had expected, the following weeks we saw a drop in sales, a drop in visits on our sites and a drop in engagement. Rest assured friends, we are not unmotivated by this - in fact, it has made us even more determined to embrace the process and remain true to what we believe. They aren't lying when they say slow and steady wins the race. If we have to put ourselves on the J curve, we're sort of sitting at the morph stage. Morphing, executing, learning, re-morphing and the process continues. Each time that we re-morph it gives us the opportunity to understand and learn more about you.

BUT THE BIGGER PICTURE IS HAPPINESS

Regardless of where we are on the J curve or what we have forecasted, for us, numbers aren't what we strive for the most. We both started this business because we wanted it to represent our unique and strong friendship. We touched on this in the last entry and we will continue to harp on it every single time, but we believe that true happiness and satisfaction comes from the strong bonds formed with family, friends and community - not money or fame. We truly are so lucky to continue to experience that kind of happiness through splendr and we hope that we get the chance to spark a little joy (or a lot!) in everyone's lives. 

In an effort to not turn this into a mini thesis, we've decided to put our experience and tips to starting a business in our next entry (warning - it's going to be a long one). For those who have recently started a business, let us know your launch story down below! Until then, stay safe, humble, happy and splendrous. 


E & L
♥️
---