May 27 2021
hello 

👋
Welcome back, friend! Things have really been ramping us for us lately. You could say we've been quite the busy bees this past fortnight! As we mentioned in last week's blog, we started YouTube so we've been spending our weekends filming content to keep up with the fortnightly uploads. GEE, we REALLY underestimated how much bloody hard work goes into planning, production, editing and finalising YouTube videos. After just completing two of our own, we have EVEN MORE respect for YouTubers out there doing it for a living! It's actually a tough gig and really exhausting tbh.
The last two weeks were honestly mostly spent re-watching ourselves (super cringey), realising how awkward we were, and seeing how we could improve the quality and engagement of our videos. We ended up investing in new equipment so hopefully you'll see a difference by the next couple of uploads! Oh and, please also let us know if you actually watch our videos and what you think of them (don't worry we don't care if you do, we literally stalk YouTubers all the time ourselves). Feedback means everything to us, especially right now when we're still trying to find our feet! Send us a DM or directly reply to this email. Muchas gracias!
And in case you missed them, you can watch our two latest uploads here:
- Our top product picks for under $50
- We choose a makeup look for each other to do
If you haven't already noticed, we started another series of blogs on our website. If you want to learn more about specific ingredients and the how-to's of skincare and makeup, we got you! We have blogs going up on Thursday's and Saturday's so make sure you pop by here and have a read - you might learn a thing or two!
our latest obsession
This week's obsession is a product from our store and one that we definitely recommend you try! CLE Cosmetics' Lifting Mist is a 2-in-1 toner and hydrator. She's not like any old mist either; she has a tightening effect. Now we know that sounds a bit weird, but it's a good kind of tightening, don't you worry. What makes this product unique is that it was thoughtfully curated with one of nature's most powerfully hydrating ingredients - Snow Mushroom. You can read more on this fab ingredient in our previous blog here.
We like to use this mist on a dry face after cleansing. It says to use 3-4 pumps but Libby likes to go ham and do 5-6 for the EXTRA hydration boost. You then let it dry down and go on with the rest of your skincare routine (serums, moisturisers etc). It leaves your skin feeling tight, hydrated and plump, like a "plump juicy grape" as Libby likes to describe it. You know? People with dry skin will LOVE this, especially if you're looking for an extra layer of hydration in your routine.
We are very much aware that she's currently sold out but don't fret - she's coming back VERY soon (like within the next week)! If you're dying to try it, please directly reply to this email so that you can call dibs and we can put one on hold for you.
our splendrous tips of the trade
We LOVE learning - it's honestly the best thing about having our own little biz. The constant learning motivates us to do what we do everyday. This little segment is for us to share with you things that we have learnt previously which we hope you find helpful or useful, whether it be from our professional careers working in the skincare industry, as new business owners, or even just personal advice!
TODAY'S TIP: IT'S OKAY TO SAY NO.
One thing that we both used to do quite often was say yes to a lot of things, like that extra request from a colleague at work, knowing very well that you'd have to work overtime if you do it. That one request then turns to ten requests because you're now known as the person who says yes to any task. And now you're burnt out but you can't go back and say no because it'll make you seem like you couldn't handle the workload. Yep, that used to be us but we've learnt over the years that saying yes to everything was just unhealthy.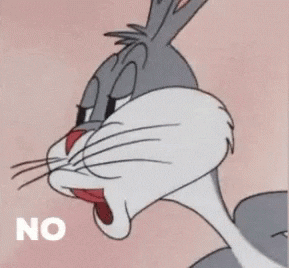 Why do people say yes to everything?
Well, our guess is that they feel pressured and want to impress or please the person who is asking them to do something. Or even to impress themselves to have a sense of self-accomplishment and boost of ego once the task is complete.
We're here to tell you that it's okay to say no! Sure, in any workplace you'd want to impress your boss and team by going the extra mile, but only to an extent. It ultimately comes down to your time management. You need to be aware of how much you have on your plate and remind yourself that you are your top priority and that your time is precious! Saying yes to too many tasks may lead to things like stress, anxiety, exhaustion, and hating your job. Even outside of work, saying yes to too many requests can end up impacting your mental and physical health. What helps us decide whether to say yes or no to something is thinking about your values. Is saying yes to that request going to align with your values, be worth your time, and make you happy? If it does, we say go for it!

Saying no to someone can be tough and uncomfortable, especially if you're so used to throwing your yes's around like no tomorrow. So how do you say "no" politely? Here are some phrases we suggest:
"I'll have to think about it"
"Unfortunately I have too much on my plate right now"
"I can't right now, how about this day instead?"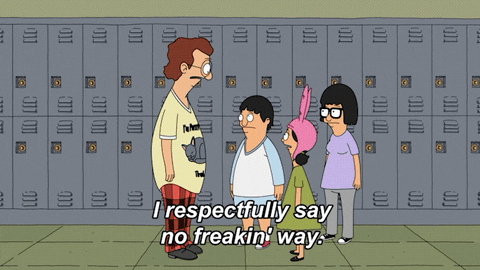 Remember to treat your yes's like treasure gems! The more careful you are about giving away your yes's, the more content and satisfied you'll be.
Thank you thank you thank you if you've made it this far! We appreciate you and hope this made you smile today. We would also appreciate you more if you would be kind enough to share your thoughts on this blog and/or our brand by replying directly to this email. Or if you've tried any of the products from our store, we'd love if you could share your experience by leaving a review on our website! Until next time,