Splendrous Moments: Project roadblocks, bulletproof lipstick & the ingredient outshining Vit C!
hello 

👋
Happy Thursday! Or rather, happy last day before the Easter long weekend (for most of us). We hope your Easter is filled with lots of love, family time, and chocolate, of course!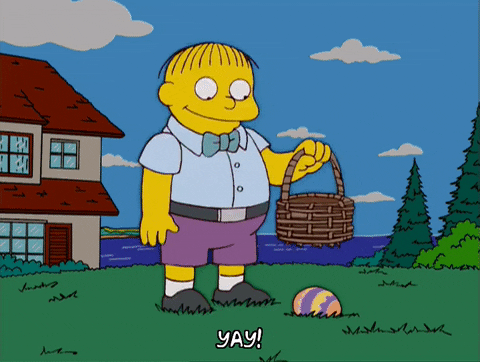 We're headed off to an event tonight to kickstart our long weekend. Nope, not your typical bar-hop or EDM festival to ring in the long weekend.. We're going to uni!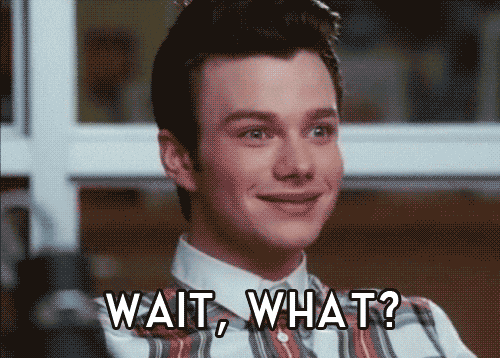 You read correctly! Last year's Monash graduates of B. Pharmacy and B. PharmSci were unable to celebrate their graduation in person due to COVID so they finally now have a chance to do so tonight with their peers and faculty. It's going to be a mingle and dranksss kinda night. We were personally invited to come along and share some words of advice and you know we couldn't turn down this opportunity to hype them the hell up, especially as we've been in their shoes before!
In other news, we're going to Sydney! Again! Remember the super secret project that we mentioned a few blogs ago? Well we're still working on it in the background and like with any other project, we've hit a roadblock so will need to go back up to resolve some issues and hopefully get this project moving along more quickly. We can't bear hiding it from you guys anymore!!
our latest obsession
If you're looking for a lipstick that will last you ALL day and night - like still survive through a full meal and 10 cocktails kinda vibe - look no further! Here she is... OFRA Cosmetics' Long Lasting Liquid Lipstick.

This lipstick applies on so beautifully with a creamy smooth texture that then dries down to a super matte finish. Simply flawless looking! It is so highly pigmented (like the rest of OFRA's collection) to provide a long-lasting colour effect while still sitting on your lips comfortably all day and night. No bleeding or cracked effect at all!

We'll admit that we'd reach for a gloss or a creamy nude lippie any day, but there are just some days when you feel like being a boss bitch and rocking a bold matte lip. We know you know what we're talking about! And this lippie is the one for it.
ingredient insight
Red Algae Astaxanthin
a.k.a Haematococcus pluvialis
This ingredient is derived from a species found on the coast of Hawaii and is a rich source of vitamins, minerals, amino acids and antioxidants - it's basically the big brother of all antioxidants! Astaxanthin is classified as a carotenoid, found in most foods to give a red/orange colour e.g. salmon, perssimons, tomatoes and carrots. It's actually proven to be more effective than Vitamin C when protecting the skin from environmental damage and free radicals due to its powerful anti-aging properties. Red Algae also naturally builds collagen and rehydrates the skin hence why it is so effective at fighting the aging process.
Benefits:
- Prevents collagen degradation
- Reverses damage caused by oxidative stress and UV exposure
- Improves skin hydration and elasticity
- Skin moisture retention
What this means for your skin:
- Reduce fine lines and wrinkles = smoother skin
- Plump and hydrated skin
- Youthful looking skin
- Protected against UV damage
Which products can you find it in?
Earth Harbor - Helios Anti-Pollution Youth Ampoule
fun fact moment
We LOVE learning - it's honestly the best thing about having our own little biz. The constant learning motivates us to do what we do everyday. This little segment is for you to (hopefully) also learn something - whether it is about us personally (yep there's more to us than just two chicks who wear makeup) or something that we've learnt and think is worth sharing!
Did you know... It takes around 500-650 grapes to make one bottle of wine? THAT'S A LOT OF GRAPES Y'ALL. Just remember that the next time you crack open a bottle of red, and savour every drop!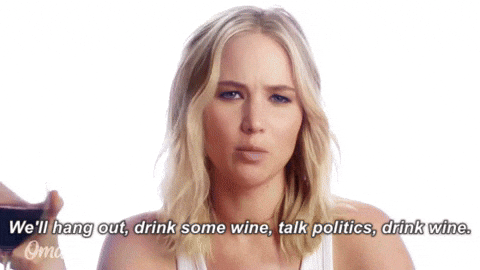 Thank you thank you thank you if you've made it this far! We appreciate you and hope this made you smile today. We would also appreciate you more if you would be kind enough to share your thoughts on this blog and/or our brand by commenting below. Or if you've tried any of the products from our store, we'd love if you could share your experience by leaving a review on our website!
Until next time,
---