January 21 2021
hello 👋
Is anyone still shook that it is now 2021?!
A new year has begun and booooyy are we excited... Our foot is on the accelerator and I don't think it's coming off tbh 😂 We're super pumped after a whole day of planning our goals for 2021 and all of the splendrous things we have planned for this year which, soz - we're not going to share all at once here BUT we will keep you updated as we go!
First of all, we're going to try and make these Splendrous Moments entries a fortnightly thing (yes, that was one of our goals) because we think it's important to consistently connect with you guys and keep you in the loop with all that we have going on. Plus it's more fun sharing the journey (the highs, the lows, the juicy juice) with others rather than keeping it all to ourselves!
What else has been happening..? Oh yeah, LIBBY'S GETTING MARRIED IN 2 WEEKS! At this stage, we're both like this: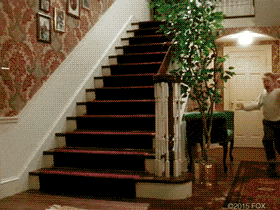 Because A) who doesn't love weddings?? And B) Este's one of the bridesmaids (duh)!
The nerves have definitely kicked in for Libs but we're both pumped for what is about to be one of the best days of her life. Stay tuned to hear all about it!
our latest obsessions
It's no surprise that we've been obsessed with CLE Cosmetics' Essence Moonlighter Cushion. If you follow us on Instagram, I'm sure you're fully aware about how much we rave on about this product. It gives the most subtle, gorgeous sheen to your complexion. No cakey powdery finish at all! What gives it the natural glowy finish is the added skincare benefits - it contains Niacinamide, Hyaluronic Acid and Squalane to keep your skin plump and hydrated. And don't get us started on the packaging! The cushion design is so innovation, chic and minimalistic 😍 
Hanskin's Real Complexion Hyaluron Moisture Mask. 
If you tuned into our first Instagram live ever, you would have witnessed us using this mask for the first time, and how badly Este struggled to apply it lol. First of all - this mask is PINK. VIBES! Secondly, they are SO generous with the amount of product in this one sheet mask - it was still drenched in product after we used it so we definitely recommend not putting the product to waste and really dousing in it. Put it on your legs and arms if you have to! We woke up with SUPER hydrated and soft skin! Such a lovely treat for when your skin is just having one of those dull, dry days.
have you tried this?
Ever heard of a lipstick with only 10 ingredients?
Meet the super ethical, super clean, and vegan collection of lipsticks by Axiology. Founded by the gorgeous Ericka Rodriguez who has been a true lover of animals since she was very young and stood strongly against beauty products that tested on animals. She decided to create her own vegan and cruelty-free lipsticks - the most ethical on the planet!
We've worn almost every colour of Axiology's range and can confirm that they are VERY buttery and creamy! These lippies are made up of so many beneficial ingredients such as kokum butter, organic avocado oil and organic coconut oil - no wonder they leave your lips super moisturised and nourished!
Este's current fave shade is "Bonafide" (Rich Cream Lipstick) and Libby's is "Worth" (Rich Cream Lipstick) - pics below.

Learn more about Axiology or browse their range on our website here.
fun fact moment 
We LOVE learning - it's honestly the best thing about having our own little biz. The constant learning motivates us to do what we do everyday. This little segment is for you to (hopefully) also learn something - whether it is about us personally (yep there's more to us than just two chicks who wear makeup) or something that we've learnt and think is worth sharing!
Today's fun fact - we're complete foodies!
At a party - catch us at the buffet table. At the beach, catch us at the ice cream shop. Going to Bunnings - snags first, period.
Sometimes we eat like monsters and it scares our partners a little bit, but that's okay.. Life's too short to not be stuffing your face with delicious food! Who agrees?
Thank you thank you thank you if you've made it this far! We appreciate you and hope this made you smile today. We'd also really appreciate if you could take 2 minutes to share your thoughts and review this blog for us in the comments below! Until next time,