April 29 2021
hello 

👋
Hiiiii thanks for tuning in to another splendrous blog. We hope you've had a great week so far! The last fortnight has been filled with wholesome activities for us - family time, stuffing our faces with Korean fried chicken, and producing some pretty exciting content for y'all!
Don't forget - Mother's Day is fast approaching so don't leave your shopping to the last minute! We currently have a promo running to help you out - spend over $50 and you get a free Axiology lippie with your order. These lippies have a super creamy formula with a high pigment payoff PLUS they're 100% vegan! Trust us, Mum will LOVE.
Check out their whole range here.
our latest obsession
Hello, it's Libby here! I NEED to share with you a product that has made it to my favourites list as of late - it's Herbal Dynamics Beauty's Vivid Revival AHA Brightening Foam Cleanser. I thought I'd give it a whirl as I've never tried a cleanser with a chemical exfoliant component before and, my oh my, what an amazing discovery 😍 I started off by using it everyday which was probs not a good idea because it turned out to be a bit too much for my normal to acne-prone skin (I never learn my lesson with exfoliating and always go over the top and end up giving my skin a hard time hehe). Using it everyday made my skin feel drier than usual so I decided to take it down a notch and use it twice a week in the mornings which was just perfect - safe to say I've found the sweet spot with this product!
This cleanser gives me an incredibly radiant GLOW and smoothness to my skin which of course must be from the 10% glycolic acid, the key ingredient that helps slough off dead skin cells to reveal newer and brighter skin. It also contains lemon and grapefruit oil which are antiseptic, astringent and detoxifying - perfect for oily and problematic skin types.
My fave thing about the cleanser is that it contains no surfactants whatsoever! It's actually made with an olive-based cleaning agent which is just as effective at removing dirt, oil and residue from a long day of wearing makeup. It leaves my skin super supple and bright and is the perfect pick-me-up for those days when my skin is dull. Try it out for yourself and let me know your thoughts!
ingredient insight
KOKUM BUTTER
What exactly is Kokum Butter and where does it come from?
Garcinia indica is a plant in the mangosteen family (commonly known as kokum) and is a fruit-bearing tree that has a lot of uses (pharmaceutical, culinary and industrial). The kokum butter itself is a saturated vegetable fat which is extremely high in antioxidants to help seal in moisture in your skin and heal dry and cracked skin, especially lips, elbows, knees and soles of feet. It is also super rich in essential fatty acids which soften your skin and promote skin elasticity, which is why kokum butter is known to aid in the appearance of stretch marks and scars.
The chemical structure of kokum butter makes it remain a solid at room temperature, hence why it is known as a butter rather than an oil. Although it has a hard texture, it melts very easily into the skin once applied and absorbs very quickly due to its emollient properties.
Benefits:
- Restores moisture to dry skin
- Heals dry and cracked skin
- Non-comodegenic (not pore clogging)
- Restores skin flexibility and elasticity
- Helps stabilise emulsions
- Antioxidant properties

What this means for your skin:
- Softer and youthful looking skin
- Faded stretch marks and scars, less pigmentation
- Moisture galore!
Which products can you find it in?
- Axiology - Rich Cream Lipstick, Soft Cream Lipstick, Lip Crayon
- Earth Harbor - Nymph Nectar
fun fact moment
We LOVE learning - it's honestly the best thing about having our own little biz. The constant learning motivates us to do what we do everyday. This little segment is for you to (hopefully) also learn something - whether it is about us personally (yep there's more to us than just two chicks who wear makeup) or something that we've learnt and think is worth sharing!
Today's fun fact - Libby started drinking coffee at the age of 16. She's been obsessed ever since and doesn't plan on giving it up any time soon LOL. Her go-to is a long black or a strong latte.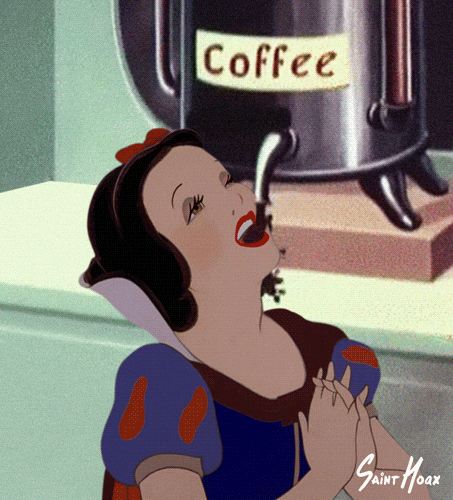 Este doesn't drink coffee at all! Actually no- there is the rare occassion where she would order an iced coffee, but ONLY iced, because hot coffee just isn't her thing! Anyone else feel the same way? Or is Este just a weirdo?!
Thank you thank you thank you if you've made it this far! We appreciate you and hope this made you smile today. We would also appreciate you more if you would be kind enough to share your thoughts on this blog and/or our brand by leaving a comment below. Or if you've tried any of the products from our store, we'd love if you could share your experience by leaving a review on our website! Until next time,